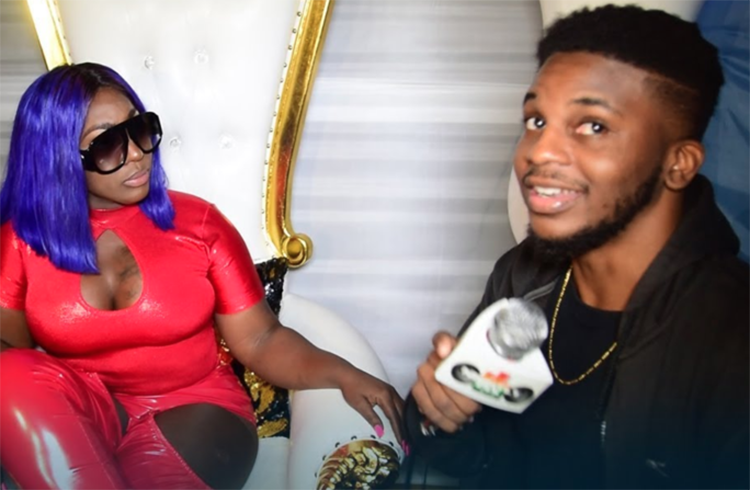 The Nightly Fix crew has finally addressed the fallout following their much talked about run-in with Spice at her 'Captured' mixtape launch.
Host Orane 'Naro' Hart made headlines last week after the Dancehall entertainer insulted him during an interview.
According to Spice, Naro has been degrading her for years, which she believe is a classic case of "Black Hypocrisy."
"Why are you critical about me?" Spice questioned. "Is it because of my complexion?, I am asking you if its because of the colour of my skin why you more critical with me because mi nuh see you a do it with nobody else….. yuh feel like mi nuh know 'bout Nightly Fix?."
During the heated discussion Naro tried to explain his harsh stance on the entertainer however it wasn't enough for the "Gum" deejay who ended the interview, "Anyway our conversation has expired… suh you can do me a favor? Guh s**k yuh mada."
Following the incident, Nightly Fix enjoyed an increase in followers on Instagram, moving from 4,500 followers to 8,500. They also gained 5,000 subscribers on YouTube.
However Naro says he has mixed feelings about the incident and the aftermath. He also shared that they are open to conducting another interview with the "Gum" deejay but only under certain conditions.
"If she wants to come on our show, we will have her. I don't think you'll see us setting up ourselves at an event like the last time," he said.
Naro also addressed the incident on Nightly Fix's recent podcast.