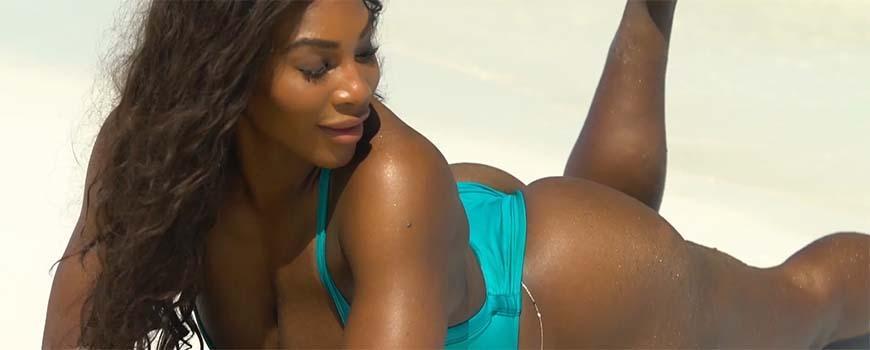 It's almost the weekend, so why not celebrate by sharing a skin-baring swimsuit pic on Instagram? Serena Williams just did!
The six-time U.S. Open champ started off her Easter weekend early by showing off her hard-earned six pack abs in a vibrant (and tiny!) yellow bikini. Why, you ask? "Just because," according to Williams in her caption.
The 35-year-old record-breaking (she won her 23rd major title at the Australian Open in January) star's curvaceous body has never looked better. And we wouldn't be surprised if it's because she's making sure to stay in tip-top shape leading up to her wedding, after she got engaged to Reddit co-founder Alexis Onanhian in December.
The tennis superstar is no stranger to sporting daring swimsuits either. Williams most recently returned to the Sports Illustrated Swimsuit issue this year in one of her sexiest swim pieces yet. For the iconic shoot, the star posed for the first time in a Brazilian-style thong swimsuit, and handled the situation with tons of confidence.